With the end of November, we all feel the holiday atmosphere and the oncoming of Christmas. The scenes we instinctively attach to these feelings are snow and whiteness. However, you could experience the holiday atmosphere and Advent with a slight twist this year. Imagine a beautiful house with a spacious living room, a fire burning in a fireplace, family and friends together, and outside... No, the wind does not carry snowflakes but sea drops! And all-night decorative lighting is ensured by the reflection of stars in the sea.
At the same time, you can enjoy varied programs and events in many coastal places. Read what some of the cities have to offer you as their winter magic.
Winter Joys - Advent in Split
Winter Joys in Split usually occur from the 30th of November till the 02nd of January of 2020. As usual, you will be able to enjoy various amenities in several areas of the city. Marmont Street, Đardin (Strossmayer's Park), Theatre Square (Gaje Bulata Square), the inevitable Riva, Pjaca and Split 3 will be completely transformed to give us an authentic winter experience. Amenities will be numerous, and you will undoubtedly be able to find souvenirs for those not with you.
The day and night music will be varied so that everyone can find something for themselves. Choose from classical and spiritual performances, klapa (traditional vocal group) nights, pop and rock artists, retro dancing events, karaoke and more. Special treats will be New Year's Eve party with famous Croatian singers.
Every year's Split winter magic also brings a unique gastronomic program emphasising traditional flavours. You should take advantage of the pleasure of trying the classic winter, salty and sweet delicacies in little holiday cottages on the Riva and Djardin.
Children's Advent in Split
And children will have their winter magic. Whole Marmont Street will be reserved only for traditional games, dance animations and street entertainers. A winter park with an ice-skating rink in Đardin Park will be placed. On the weekends, children will enjoy music and drama, dance performances, gifts and burning Advent candles. In Split 3 you can join Christmas decorations workshops and participate in particular children's programs on St. Nicholas, St. Lucia and Christmas Eve.
A Magical Winter in Dubrovnik
The beautiful scenery of Dubrovnik's Old Town will transform into a fairy-tale spot lit with thousands of lights. The traditional Christmas Fair on Stradun will offer you a variety of sweet and savoury delicacies accompanied by cooked wine and music. Of course, you'll also find plenty of traditional handicrafts and souvenirs.
Throughout December, you can enjoy a rich cultural and music program.
For gourmets, we recommend arriving the week before Christmas. You can try cod prepared traditionally, as well as some more modern variants, as part of the Cod's Days.
After the children's (at 11 o'clock) and classic New Year's Eve in the open air, more enjoyment awaits you on the first day of the new year. At noon on Stradun, the concert of the Dubrovnik Symphony Orchestra begins. With the sounds of opera tunes, the atmosphere will be complemented by an abundance of oysters and sparkling wine. What a great start to the year!
Advent in Sibenik – Adventura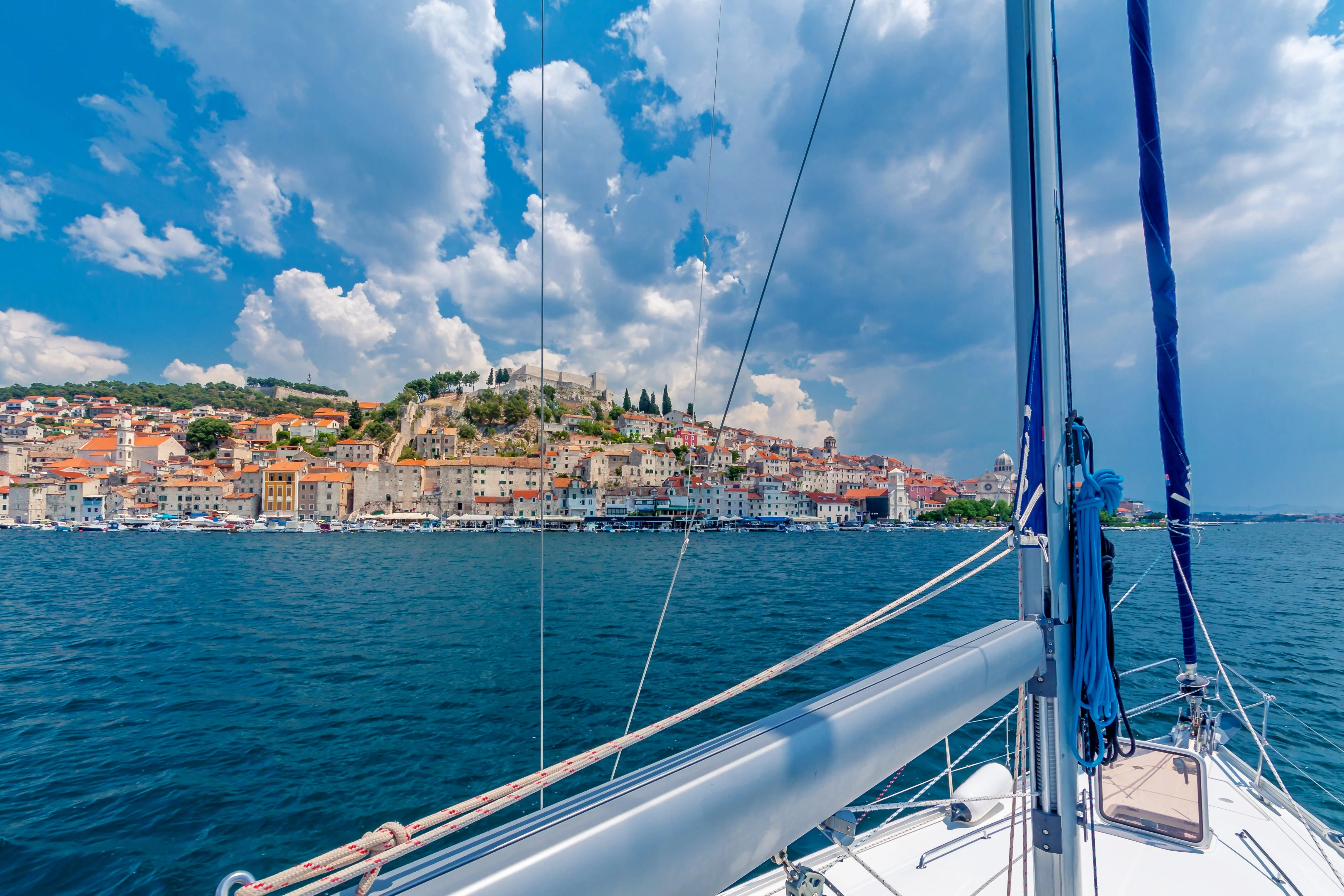 You can also enjoy various activities and a Christmas atmosphere in Sibenik. The emphasis is on music, so you will be able to enjoy a variety of concerts at Parkic and Mala Loza locations. New Year's Eve is also organised on the square in front of the County building.
Fritulada might be especially interesting to you. There will be a competition to make this traditional Dalmatian dessert the week before Christmas. In addition to this particular pleasure in fitulas (kind of cakes), you will have the opportunity to try the salty and sweet delicacies in the Parkic throughout the Adventura.
Of course, Sibenik will have an ice-skating rink for all who enjoy skating and those who dare to try it for the first time.
Advent on the Adriatic
In addition to these cities, you can enjoy special winter and Advent events and customs throughout the Adriatic coast and islands. If you come to Zadar, you will find concerts, workshops, children's facilities, an ice skating rink, convenient gastronomic offers and more. Opatija is also preparing a rich Advent program. Music and stage performances, creative workshops and performances for the youngest, mulled wine, and high-end warm chocolate are just a few of the things you'll experience.
In Pula, both grownups and kids will have the opportunity to enjoy many activities. Merry and in the Christmas spirit will also be in Makarska and Rijeka. If you want to discover traditional customs, opt for one of the islands.
One thing is sure - if you have yet to go to the Croatian Sea during the winter holidays, the atmosphere and customs will delight you.
Please let us know if you want to help to choose your holiday destination in Croatia.
P.S. Oh, we almost forget to mention, when you want to say Merry Christmas in Croatian, the expression is Sretan Božić :)