Photo credit by: Eurovision World
The Eurovision Song Contest, commonly known as the "ESC" or the "Eurovision," has been a staple of European culture since 1956. This competition began with just seven participating countries and now features over forty countries sending singers to perform in front of hundreds of millions of viewers. With such a long-standing history, tracking all the important things during each contest can be challenging, but we'll try. 😊
To start our journey down memory lane, we must travel back to when seven nations decided they wanted something more significant than their regular music festivals. An event that could celebrate Europe's shared love for music while boosting morale through intercultural exchange between radio stations around European countries and, more broadly, televised entertainment shows—which is precisely how Eurovision was born!
When looking at former participants, you may be surprised by some names appearing here and there. Those might include ABBA, Celine Dion, Tina Turner, or Julio Iglesias, who all made appearances competing year after year without winning the title.
Moving onto actual winners were often mixed genres styles ranging from hard rock and pop but always ensured every nation had the chance to shine. On the same note, the judging panel is usually caused of stars and industry professionals, providing fair standards evaluation when deciding the winner. The unforgettable experience is watching broadcasters open an envelope containing a glittering official card announcing results on live TV.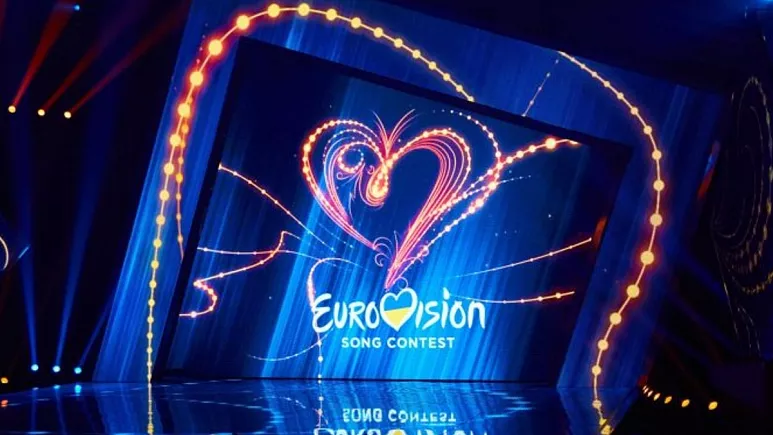 Photo credit by: Andriy Sarymsakov / Alamy Stock Photo
Exploring the Cultural Significance of the Event and Their Impact
The Eurovision Song Contest significantly influences contemporary popular culture and societal dynamics – evidence strongly supports the idea of passion. Collective enjoyment is heard and felt in many corners globe, highlighting the strength and power music brings people together, regardless of anything else that seems to divide them apart.
When is Eurovision 2023?
This year, The Grand Final of the Eurovision Song Contest 2023 will occur in the Liverpool Arena on Saturday, 13 May, with Semi-Finals on Tuesday, 9, and Thursday, 11 May.
Croatia in the Eurovision song contest

Since its debut in 1993., Croatia has participated 27 times in the competition. Before this, Croatia participated in the Eurovision Song Contest as part of Yugoslavia. It's worth mentioning that the band Riva won the Eurovision contest with the song Rock me in 1989 in Lausanne. As a result, the 1990 contest was held in Zagreb.
Croatia's best place was with Maja Blagdan with Sveta ljubav in 1996. and Doris Dragović in 1999 with Marija Magdalena, both of which came in fourth place.
Photo by: HRT
Let 3 will represent Croatia at the 2023 Eurovision Song Contest in Liverpool after winning Croatia's Dora with their song Mama ŠČ! Croatia has chosen something different this year and stirred up much fuss all around. Even famous American blogger Perez Hilton wrote on his Twitter about Let 3 has shown his excitement, which is a big plus. According the the newest , the biggest Eurovision odds for winning has Sweden at the moment and their former and famous singer Loreen with her song Tatoo.
What will happen, who has the biggest odds for winning? Well, that is part of the charm of Eurovision! Let's stay calm and wait 😊