Croatia is known for many things; the rich culture, its proud heritage and the beautiful sights you will see wherever you decide to visit on your holiday. Many people visit Croatia to view the historical buildings and cultured city centres, whilst enjoying the wonderful Mediterranean sun. Another reason many people visit Croatia is to take advantage of the crystal clear seas and beaches. Whilst Croatia isn't known for white sandy soft beaches, the clean pebbly beaches are still some of the most admired in Europe. Here are just some of our favourite Croatian beaches.
Zlatni Rat, Brac
Brac is home to many beautiful beaches but the most well-known and visited is the Zlatni Rat. Often referred to as the Golden Horn, the Zlatni Rat has regularly been listed as one of the top beaches in Europe and is a popular tourist destination. The yellow pebbly beach is not too harsh on your feet and the cool water creates a welcome respite from the warm weather. The beautiful pine forest located next to the beaches create a welcome cool shelter from the sun, also. Make sure to check out our Brac Island page for a full list of activities you should do and view our full range of luxury Brac villas.
Bacvice Beach, Split
This beach is highly popular is Croatia for its close proximity to amenities, the beautiful crystal clear sea and sandy beach that is ideal for building sand castles. There is an assortment of entertainment, drinking and dining options when you spend your time at Bacvice, making it the prime choice for families. Check out our full range of Split villas and our handy tourist guide, to decide what to do on your Split holiday.
Pakleni Islands, Hvar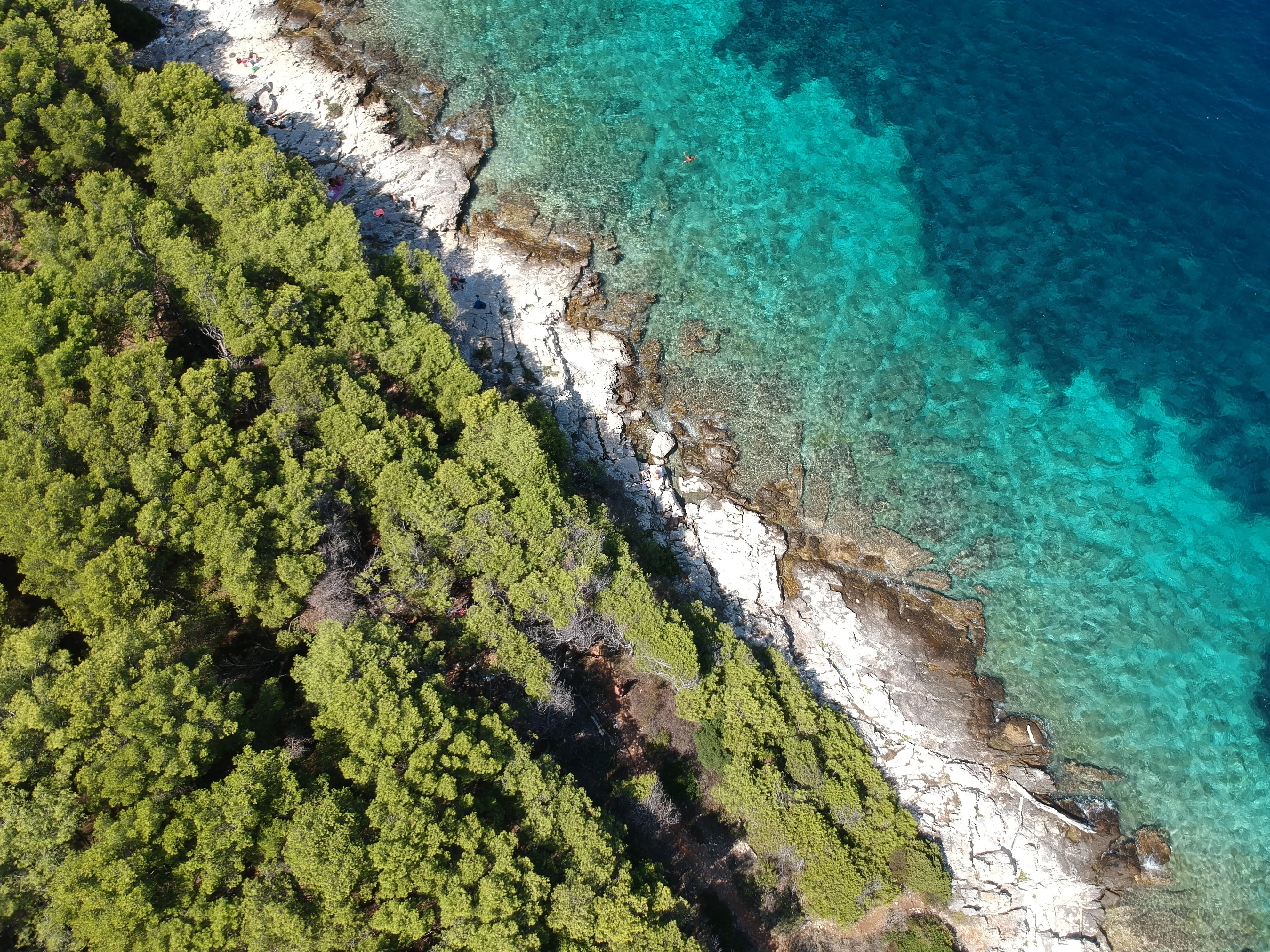 The Pakleni Islands are a very famous tourist resort in Hvar with beautiful coves, beaches and marine life that is perfect for snorkelling. The Pakleni Islands consist of 22 islands, which means you can have your pick of beaches, some more hidden and secluded than others. There are also a few nudist beaches throughout these islands, so be sure to ask your guide where these are if you wish to avoid them. These islands are only accessible from Hvar port, but taxis and excursions run often enough through high season.
Betina Cave, Dubrovnik
Not everyone wants to visit the beautiful beaches of Croatia just for the sunbathing, but rather for the variety of water sports and activities that are on offer. Dubrovnik is a popular spot for a range of activities in the crystal clear sea including sea kayaking tours, snorkelling and renting out jet skis. All of these make it easier to get to Betina Cave, a secluded cave that offers shelter, shade and the perfect private getaway. Whilst it is relatively easy to get to by water taxi, this beach will still offer serene surroundings and crystal clear waters without the hustle and bustle of Dubrovnik.
Croatia is no doubt a breath-taking country, wherever you decide to visit on your luxury Croatian holiday. Explore our full range of villa destinations and start your stunning Croatian adventure today.
For further tips and information about the beautiful country of Croatia contact us or continue reading throughout our website.