Launch on an unforgettable adventure in Croatia, where stunning landscapes and thrilling activities await! From hiking the rugged trails of Plitvice Lakes National Park to rafting the rapids of the Cetina River, Croatia offers endless opportunities for adrenaline lovers and nature enthusiasts alike. Experience the rush of ziplining over the turquoise waters of the Adriatic Sea or dive into the depths of the crystal-clear caves along the coast. Whether you seek heart-pounding activities or serene explorations, Croatia is the perfect destination for an adventure-filled holiday.
One of Croatia's most attractive regions is surely Dalmatia. Dalmatia beckons outdoor enthusiasts worldwide every season with its perfect blend of sun, sea, and adventure. From thrilling water sports to breathtaking hikes, this region offers many activities to ignite your sense of adventure holidays.
Splashing into Water Sports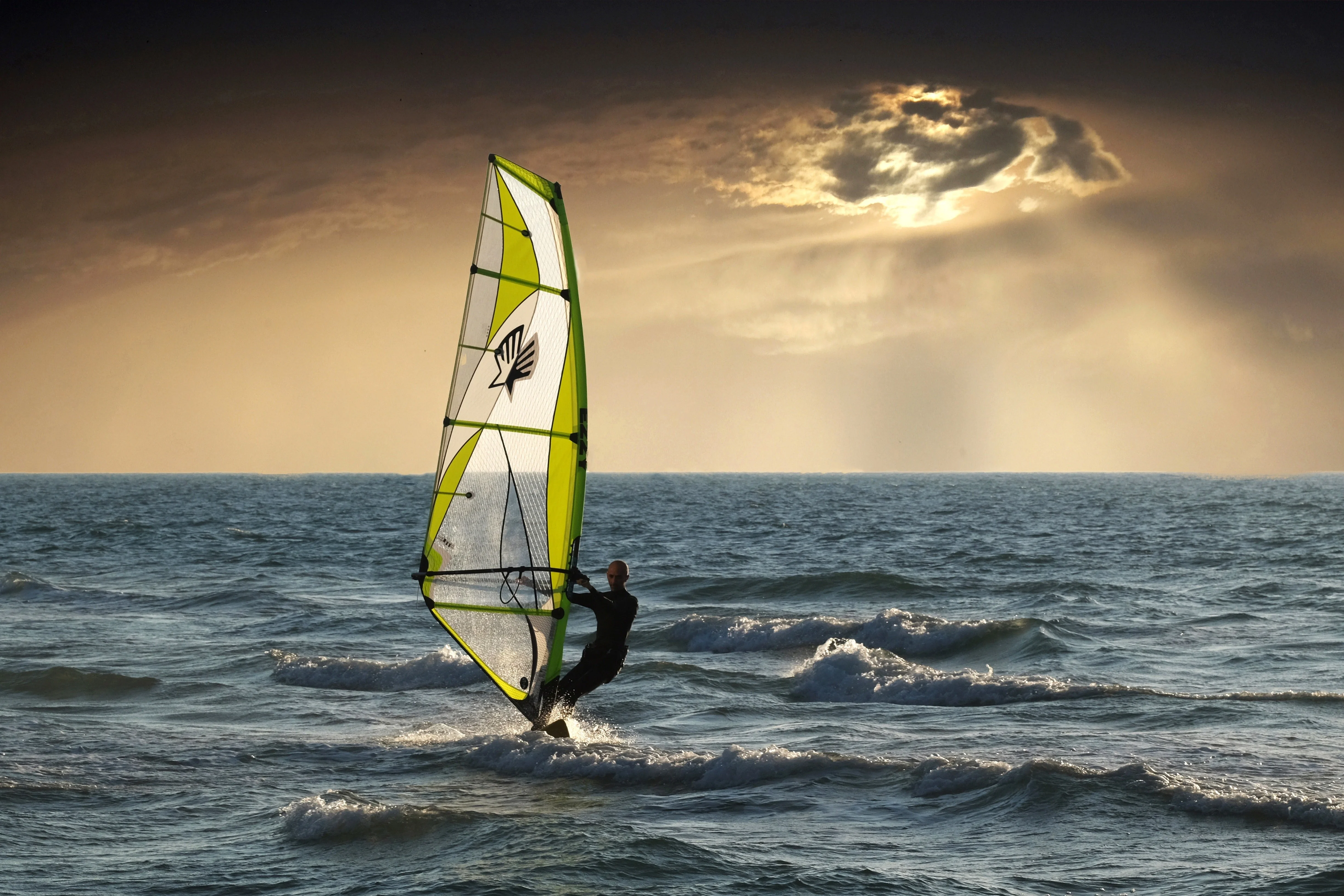 Dalmatia's crystal-clear waters are a playground for water sports lovers. Dive beneath the surface to discover vibrant marine life while scuba diving or snorkeling in the azure Adriatic Sea. Feel the rush of wind in your hair as you try your hand at windsurfing or kitesurfing along the coast. Kayaking and paddle boarding are popular choices, allowing you to explore hidden coves and picturesque islands at your own pace.
Island Hopping Adventures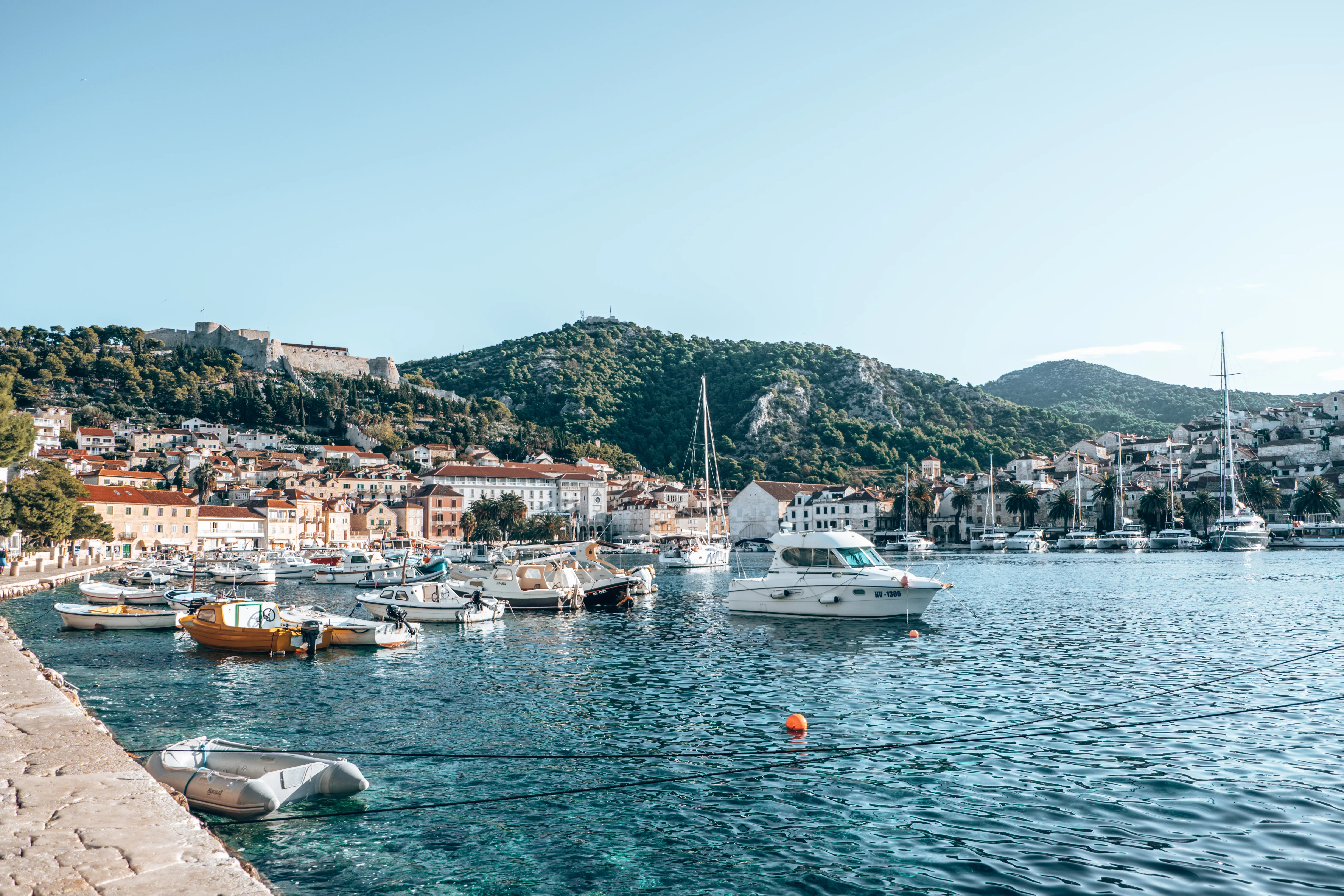 Dalmatia is renowned for its enchanting islands, and embarking on an island-hopping adventure on Hvar, Vis, or Brač is a must. Explore secluded beaches, swim in secluded bays, and soak up the Mediterranean sun. Discover hidden coves accessible only by boat and immerse yourself in the untouched beauty of Dalmatia's islands.
Trekking and Hiking Trails
For those seeking breathtaking views and an active escape, Dalmatia's diverse landscapes offer many trekking and hiking opportunities. Lace-up your boots and embark on the picturesque trails of Biokovo Nature Park, where jagged peaks meet the Adriatic Sea. Conquer the iconic St. George fortress in the historical city of Dubrovnik for a panoramic coastline view. The Paklenica National Park also beckons with its rugged canyons and stunning vistas.
Let's not forget Island Brac and its cycling trails. Cycling is prevalent on the island, and hiring a bike is easy. The island has over 20 cycling trails, and the starting points are from different towns. The trail lengths are diverse and suitable for all categories of cyclists. Read more about it in our blog post.
Coastal Cycling Routes
Get ready to pedal your way along Dalmatia's captivating coastal cycling routes. Ride along the sun-kissed promenades of Split and Zadar, taking in the scenic beauty of the Adriatic coastline. Cycle through the charming villages of the Dalmatian hinterland, surrounded by vineyards and olive groves. The island of Brač is also a cyclist's paradise, offering rugged terrains and spectacular seaside views.
Rock Climbing and Adventure Parks
Dalmatia's rocky landscapes provide a thrilling playground for rock climbers. The stunning cliffs of Paklenica National Park and Omiš offer challenging routes for climbers of all levels. For a different adrenaline rush, visit adventure parks like Zipline Dubrovnik or Omiš Cetina Canyon, where you can zip line across canyons or test your skills on high ropes courses.
Rafting on the Cetina River
Rafting on the Cetina River is an adventure like no other. The river cuts through stunning canyons and cascades down rocky gorges, providing an adrenaline-pumping experience for rafting enthusiasts of all skill levels. Guided tours are a must, ensuring your safety while you navigate the rapids and enjoy the breathtaking scenery. As you paddle through the river's twists and turns, you'll witness the unspoiled beauty of the surrounding nature, including lush forests and dramatic cliffs. Rafting promises a thrilling ride that combines excitement and natural beauty in equal measure.
Canyoning on the Cetina River
Canyoning is another exhilarating activity that allows you to explore the enchanting canyons carved by the Cetina River. Equipped with a wetsuit, helmet, and necessary gear, you'll embark on an unforgettable journey through narrow passages, natural slides, and breathtaking waterfalls. Canyoning offers a unique blend of swimming, climbing, and abseiling, creating a unique experience in the heart of nature. You'll discover hidden pools, crystal-clear water, and stunning rock formations as you go through the river's canyon. It's an opportunity to challenge yourself, connect with nature, and create lasting memories.
Both rafting and canyoning are typically organized by experienced guides who prioritize safety and provide instructions for participants. They will ensure you have the necessary equipment and guide you through the various stages of the activity, making it accessible to both beginners and experienced adventurers. The combination of adrenaline-fueled moments and the breathtaking beauty of the Cetina River's surroundings make these activities truly unforgettable.
Omiš
Omiš, the starting point for these adventures, adds to the charm of the experience. Nestled between the sea and the mountains, Omiš offers a picturesque backdrop for outdoor enthusiasts. After your rafting or canyoning adventure:
Take some time to explore the town's medieval architecture.
Relax on its sandy beaches.
Indulge in the local cuisine, known for its fresh seafood and traditional Dalmatian dishes.
If you decide to spend your vacation in Omis, besides stunning villas like Villa Sea Breeze & Villa Loma, we also have authentic apartments in the centre of the old town in our Villa Mama, which tell their own story; check it out!
Villa Sea Breeze in Omis
After reading this post, we can all agree that Croatia and Dalmatia, particularly, are a treasure trove of outdoor activities where sun, sea, and adventure holidays converge.
Whether you're seeking water sports, island hopping, hiking, cycling, or rock climbing, soak in the region's beauty and create moments that will last forever.
So, pack your gear, embrace the sun, and let the adventure begin!
If you need any information on where to stay while visiting our beautiful country, don't hesitate to contact us, we'll be more than happy to create a perfect travel itinerary for you.