Are you looking for some advice which is Trip Advisor approved on what to do in Split if you are visiting for a day – search no more; we have you covered! Split is a beautiful, historic Croatian city with a rich history and various things to see and do. If you're only visiting for a day, here are the top 10 things to do:
Explore Diocletian's Palace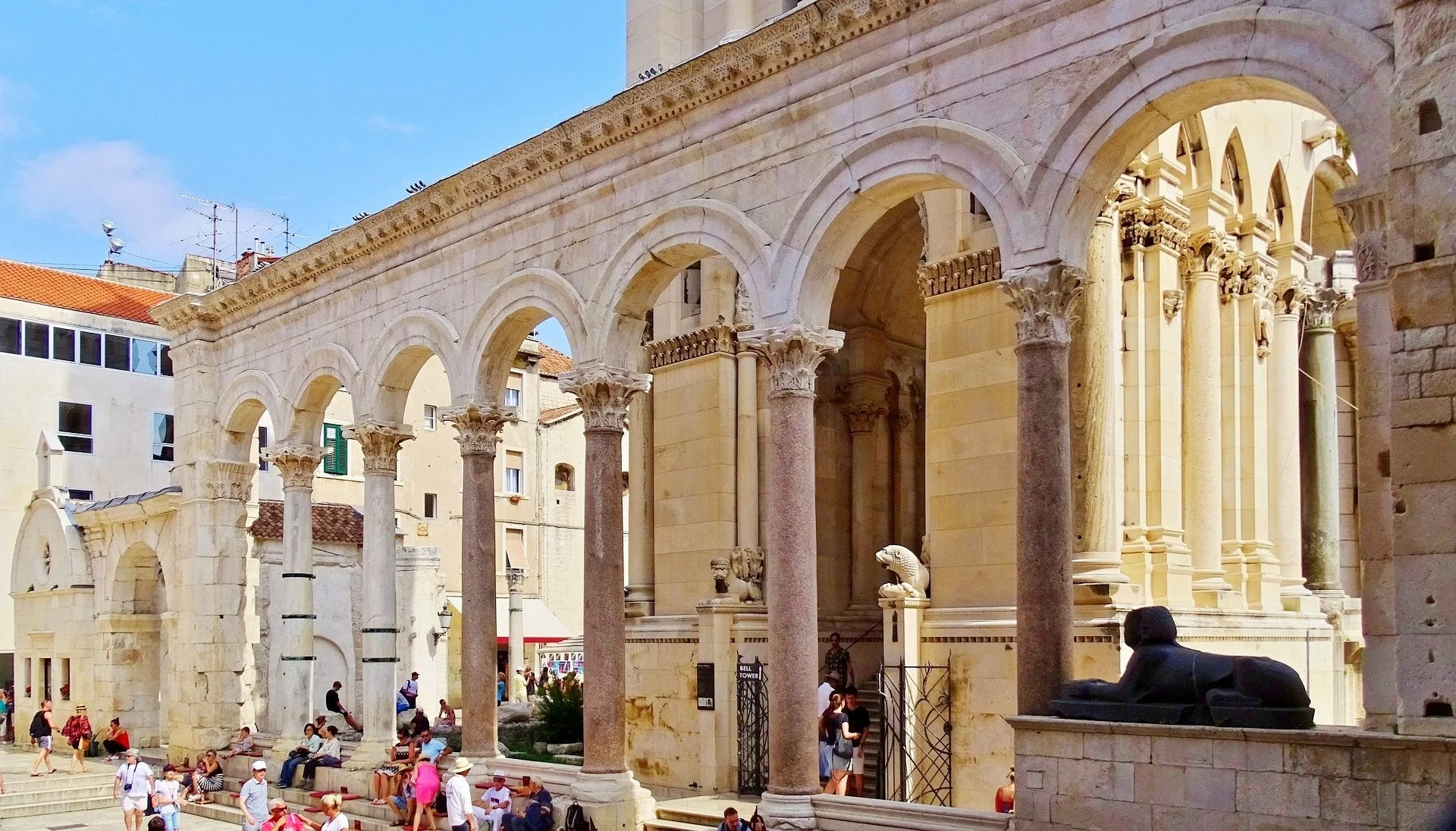 This ancient Palace, built in the 4th century AD, is now a UNESCO World Heritage Site and the city's heart. Wander through its maze of narrow streets and ancient buildings, and check out the shops and restaurants that now fill the space.
Diocletian's Palace is a UNESCO World Heritage Site and a major tourist attraction today. The Palace is now a thriving city within a city, with shops, restaurants, and museums all housed within its walls. Visitors can wander through the narrow streets and alleys, enjoy a coffee or a meal in one of the many cafes and restaurants, or visit one of the many museums, including the Split City Museum and the Ethnographic Museum.
Game of Thrones - Diocletian's Palace gained even more fame after it was used as a filming location for the popular TV series "Game of Thrones". Several scenes from the series were filmed in and around the Palace, including the iconic throne room scenes.
Climb Marjan Hill
This hill overlooks the city and offers stunning views of the Adriatic Sea. Hike to the top to see Marjan Park and some of the city's oldest churches.
Visit the Cathedral of Saint Domnius: This impressive cathedral was built in the 7th century and is one of the most important landmarks in Split. Take advantage of the stunning bell tower or the breathtaking views from the top.
Stroll along Riva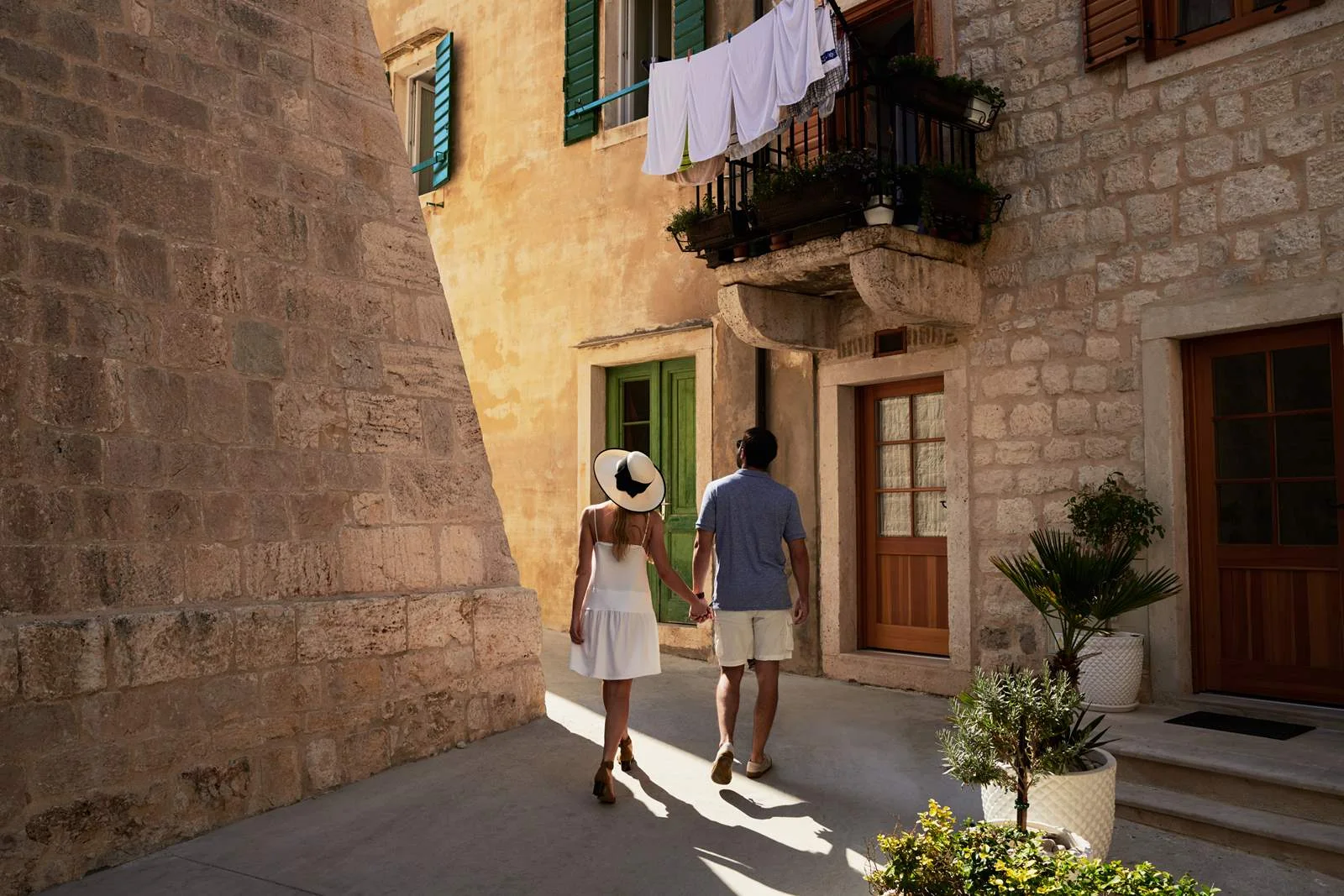 This beautiful waterfront promenade is lined with cafes, restaurants, and shops. Enjoy a cup of coffee or an ice cream while you take in the sea views.
Visit the Mestrovic Gallery
This museum is dedicated to the works of Croatian sculptor Ivan Mestrovic. It's housed in a beautiful villa and includes over 200 of his sculptures, paintings, and drawings.
Explore the Green Market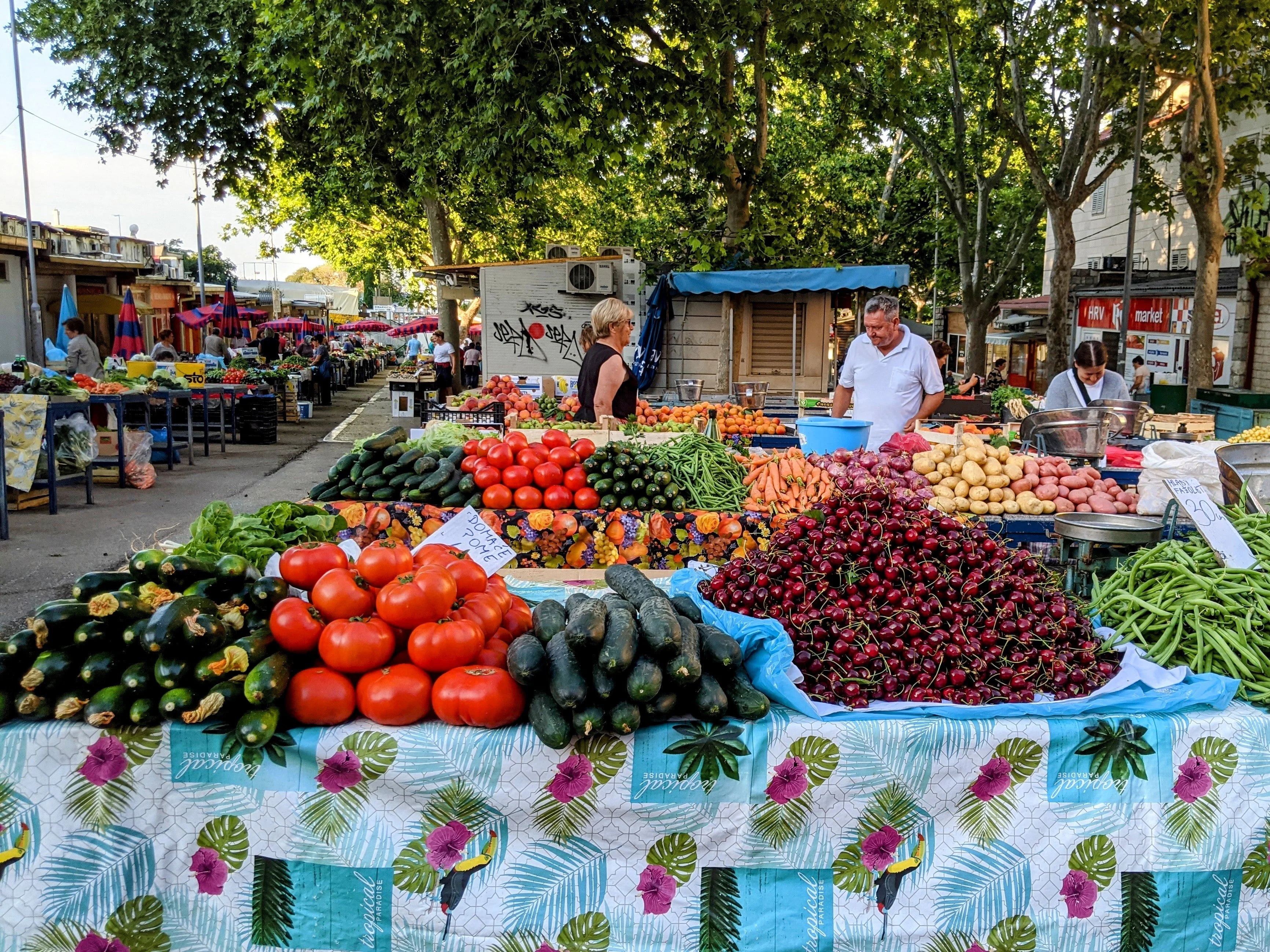 This bustling market is full of fresh produce, meats, cheeses, and more. It's a great place to try local delicacies or pick up ingredients for a picnic.
Take a dip in the sea
Split has some of Croatia's clearest and most beautiful water. Find a spot along the coast to swim or rent a kayak or paddleboard to explore the coastline. Check out the most popular beaches in Split.
Visit the Ivan Mestrovic Statue
This stunning statue is located on the city's outskirts and is one of Split's most iconic landmarks. It depicts the Croatian poet Marko Marulic and is worth a visit.
Try some local cuisine
Split is known for its delicious seafood, especially grilled fish dishes. Check out one of the city's many restaurants or cafes to sample some of the local cuisine;
Pasticada - This is a traditional Dalmatian dish made from slow-cooked beef marinated in red wine and spices for several days before being served with homemade gnocchi.
Grilled Fish - Split is on the coast, so fresh seafood is a must-try. Some popular fish dishes include branzino (sea bass), orada (gilthead bream), and squid, all grilled to perfection with local herbs and olive oil.
Crni Rižot (Black Risotto) - Made with squid ink and Arborio rice, this dish is a staple of Dalmatian cuisine. It has a unique taste and a striking colour and is often served as a side dish to seafood dishes.
Peka - A traditional Dalmatian dish, Peka is a mix of meat and vegetables cooked in a bell-shaped clay pot placed over an open fire. The dish is slow-cooked, resulting in juicy, tender meat and flavorful vegetables.
Pašticada s njokima - Another traditional dish, Pasticada, is slow-cooked beef marinated in red wine and spices for several days. It is served with homemade gnocchi and a rich, flavorful sauce from prunes, figs, and red wine.
Fritule is small doughnuts made with raisins and flavoured with lemon, brandy, and sugar. They are typically served as a dessert or a sweet snack.
Soparnik - This is a traditional Dalmatian dish made with chard and onion baked in a wood-fired oven, and it's usually served as a starter or a side dish.
Paski sir (Pag cheese) - A sheep's milk cheese from the island of Pag, this cheese is salty and tangy and often served as a snack with olives and wine.
Remember to wash down your meal with local wine or rakija, a Croatian brandy made from various fruits such as plums, grapes or figs.
Take a sunset walk along the coast
The sunsets in Split are genuinely stunning. Stroll along the beach to enjoy the views and watch the sun dip below the horizon.
Ultimately, wear comfortable shoes - Split is a pedestrian-friendly city with many narrow, winding streets and alleys. Comfortable shoes are a must, especially if you plan to explore Diocletian's Palace or climb up Marjan Hill for panoramic city views. 😊
Remember to check out our villa offer if you are looking for the best place to stay.