If you have decided to go on a family vacation, here are some practical tips to help you have the best family holidays Croatia 2023 and come home happy, relaxed and satisfied. If we have children, it is the perfect opportunity to socialize and develop mutual relations. We want them to have a good time, learn something, enjoy time with us and come back with fond memories.
Planning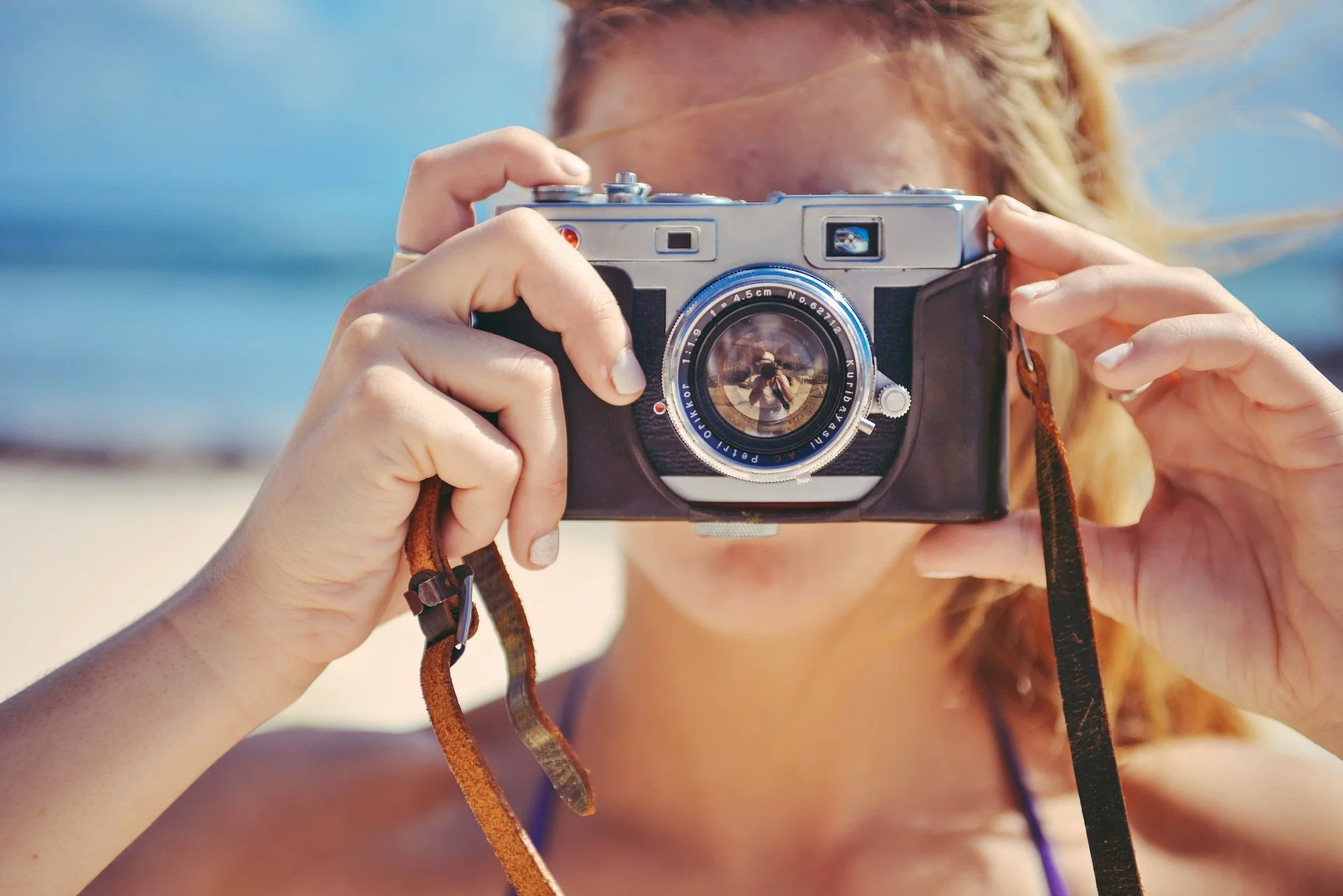 A fundamental prerequisite for a stress-free vacation is proper planning. By that, we don't mean planning everything down to the smallest detail (but you can if it makes you happy). It is important to remember all the essential things you have to bring with you. It is also a good idea to consider additional activities for the whole family or just for children in advance.
Prepare the most important things to bring the day before your trip. Those are the documents and medications you take regularly. It's a good idea to get a thermometer, medicines for lowering the temperature, painkillers, disinfectants and anything you know, from previous experience, that you might need.
Planning is the perfect time to involve the whole family and start joint activities. Allow children to participate in the choice of destination, and be sure to inform them of the finally chosen destination. Depending on the age of your children, their tasks can be diverse. They need to decide which toys and books they want to bring. Also, children can participate in the selection of activities, and they should participate in the selection and preparation of clothing. Be careful not to overdo it, and check the weather forecast.
Accommodation
Choosing accommodation is very important. It depends on your preferences, financial possibilities and the age of the children. The first option is a hotel. This is a logical choice if you want that someone else takes care of everything. However, if you are with children, we recommend checking what they have of the children's facilities before booking. Be sure to look for children's pools, playrooms, clubs, animators, etc. If the children are younger, check out if there is an option of engaging a nanny (who speaks your language).
If you want an intimate family vacation, there are better choices than the hotel. There are numerous options, but the usual choices are apartments, campsites and villas. The apartments have limited additional options, so you cannot expect facilities for children. However, if you are going with small children, look for one with at least a baby cot and a high chair. Campsites usually provide slightly more options. If it is your choice, finding a camp with children's pools and an outdoor children's playground should be easy.
Choosing a Right Villa among different Holiday Villas
The suitable holiday villa is the best option for a family holiday Croatia 2023. Of course, the choice is limitless, so choosing one among many holiday villas on the market can be pretty hectic.. Again, much will depend on your wishes, the planned destination, and the budget. If you love the sea, it is good to check the distance of the nearest beach from the house. If you are going with several children, it can be helpful if the villa is in an isolated area. It offers total privacy during your stay, allowing children to enjoy themselves thoroughly without disturbing anyone else.
Outdoor children's playground -
Villa Ivana in Split
, Croatia
It is definitely advisable for the villa to have a swimming pool so that fun and refreshment are available throughout the day. But, except for the pool, it's a good idea to check if there are any other amenities to keep your kids entertained. Outdoor and indoor children's playground is desirable, especially if you have more minor children. You can find villas with swing sets, slides, seesaws or trampolines. For plenty of fun, even during the hot part of the day (or if it is raining), look for a villa with other indoor fun. You can find table tennis, pool tables, darts, videogame console, games room or table soccer.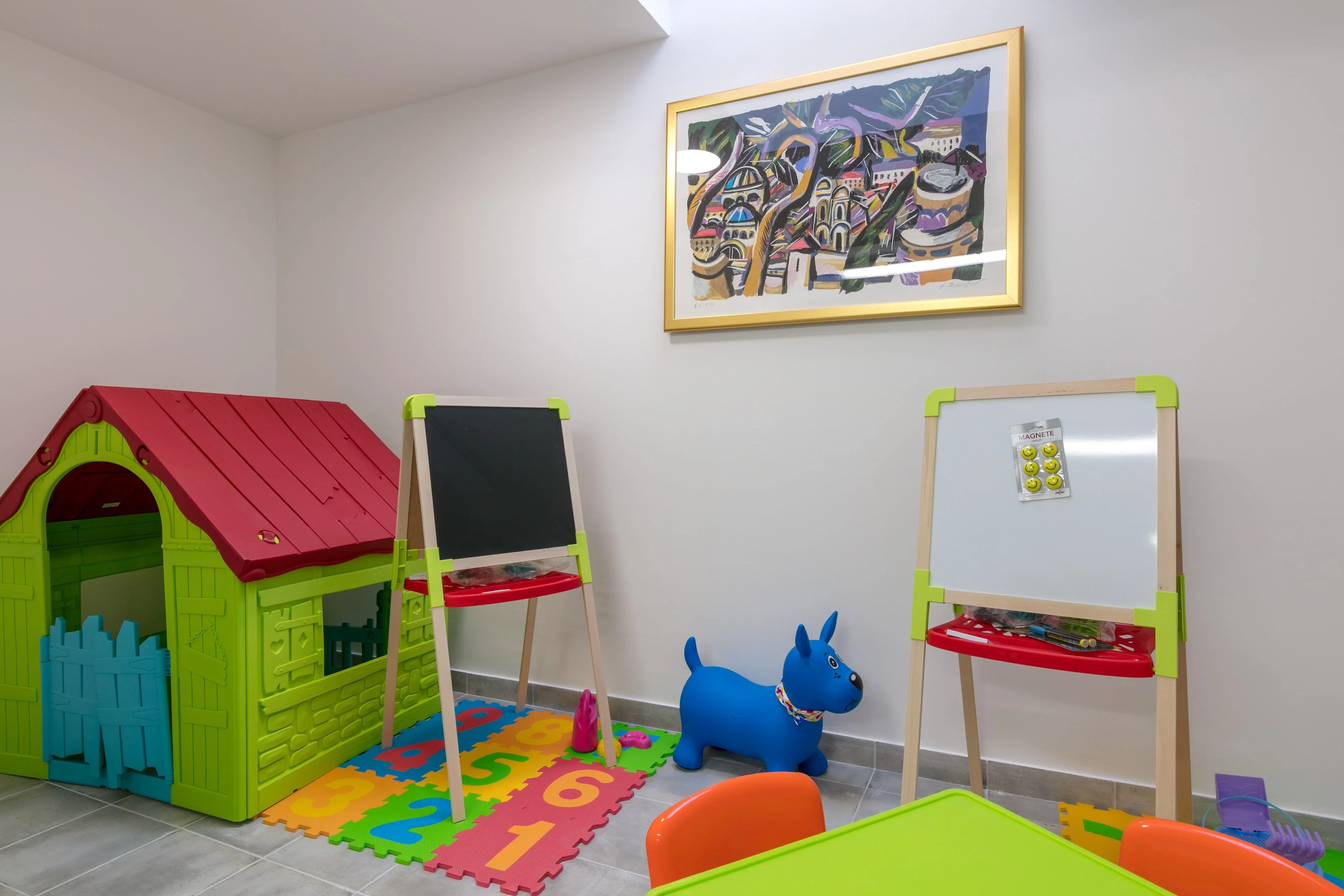 Part of the indoor children playground area in Villa Makarac on Brac Island
If finances are not a limiting factor, you can find a villa with a large property, beautiful garden, badminton court, bowling alley, tennis court etc.
A Trip
The moment you set out on your journey, your family vacation begins. For travel to be pleasant, you must understand that it is a part of your holiday. Stop thinking about anything that can annoy you, and arm yourself with patience. Even if you remember that you have forgotten something (unless it is documents, medicines or a family member 😊), relax and enjoy.
Make sure your kids have a pleasant and fun trip too. How you will achieve that depends on your mean of transport and the age of the children. Universal aids are toys, reading materials, headsets and a variety of simple games you can play together. Games and riddles are a great way to socialize and get to know each other. At the same time, many of them are opportunities to learn. Some of the games we love are:
I spy (who will be the first to see the selected items, landscape characteristics, etc.),

20 questions (one imagines the person and the others in the 20 questions should guess whom),

Story (everyone tells the story together by adding one word, but each time they have to repeat precisely all comments that have been said before),

Hold your breath (through the whole tunnel to the next blue car ...),

Would you rather (do this or that)? (the idea is that both offered options are not comfortable),

Categories (listing items from the selected category),

Alphabet (everyone needs to find something in the vehicle that starts with the following alphabet letter).

Etc.
Take care of hydration, sun protection (you can burn through the glass), and especially safety to make sure everything is fine. If you are travelling by car, check the vehicle's condition, and ensure that the children have proper car seats and that the driver is rested.
Excursions and Guided Tours
What makes a great addition to the holiday are excursions and sightseeing tours. You can easily make trips around the place where you are staying. However, when you are already in Croatia, you should visit some of the national or nature parks (like Plitvice Lakes, Krka, Mljet, Briuni, Kopacki rit ...).
The port of Hvar town on the Hvar Island
Also, you can enjoy an organized day trip to one of the beautiful islands. A suitable choice, especially with children, might be to take a trip to one of the adrenaline or dino parks.
In addition to the standard sightseeing tours, you can also look for some activities that are especially interesting or designed for children. For example, visiting an aquarium, terrarium, or frog collection could be a great hit. Many museums and galleries organize workshops for the youngest. Also, every city has outdoor and indoor children's playgrounds, and many coastal towns also have beaches with special children's facilities. During the summer, many different children's festivals can be enjoyable as well.
If you are coming for a family vacation to Croatia and you can't decide where to go, or which villa to choose between many holiday villas, or just you need some advice, write to us.
We are sure we can help you.