Why to come in Istria?
If you already decided that you are coming to Croatia for holidays, but still do not know where, we suggest you take Istria and Kvarner, peninsula and islands, in consideration. Whether you are looking for a peaceful and completely relaxing vacation or an active and adventurous one, Istria and luxury villas in Istria are not going to disappoint you. Nature is varied and will often leave you breathless. You can enjoy beautiful landscapes – seaside, olive groves, wineries, palm trees and hills. Alternatively, visit National Park Brijuni. It's archipelago with plenteous flora including some endangered plant species. Animal world on Brijuni is, in our opinion, the most worth for seeing. Beside authentic ones, there are many imported species. You can bask in them in open nature, ethno park and safari park. Additionally, explore capes and fjords. Apart from nature, there is a lot of cultural attractions. The famous one is Arena in Pula - Roman amphitheatre from the first century now hosts concerts and festivals. When we are talking about an active holiday, it's hard to decide what to do first. Except for usual sea summer activities, you can explore caves, go biking, hike, paraglide, even take a viper flight.
Selection of Luxury Villas in Istria
Orvas Villas has a wide range of luxury, modern and traditional villas. We previously were writing about reasons why to spend holidays in a villa rather than in a hotel. If you choose a luxury villa, there are even more motives for villas. Here are some of our pick outs.
This luxurious five-star villa is in the natural preserve Lim Bay (Limski Kanal), one of the most beautiful landscapes of Istria. Location of the villa gives an exceptional feeling of connection with nature.
The villa has 5 bedrooms, with en-suite bathroom and open sea view, for up to 10 guests and can accommodate extra two auxiliary staff. It offers many facilities for relaxation. At guests' disposal are very well-equipped gym & spa area and a billiard room. Since nearby is located small sports airport, you can arrive with a private jet or helicopter, or we can arrange it for you. Also, we can organize scenic flight and sightseeing of the whole Croatian coast. This luxury villa is perfect for family or friend gatherings, romantic getaways as well as for business meetings.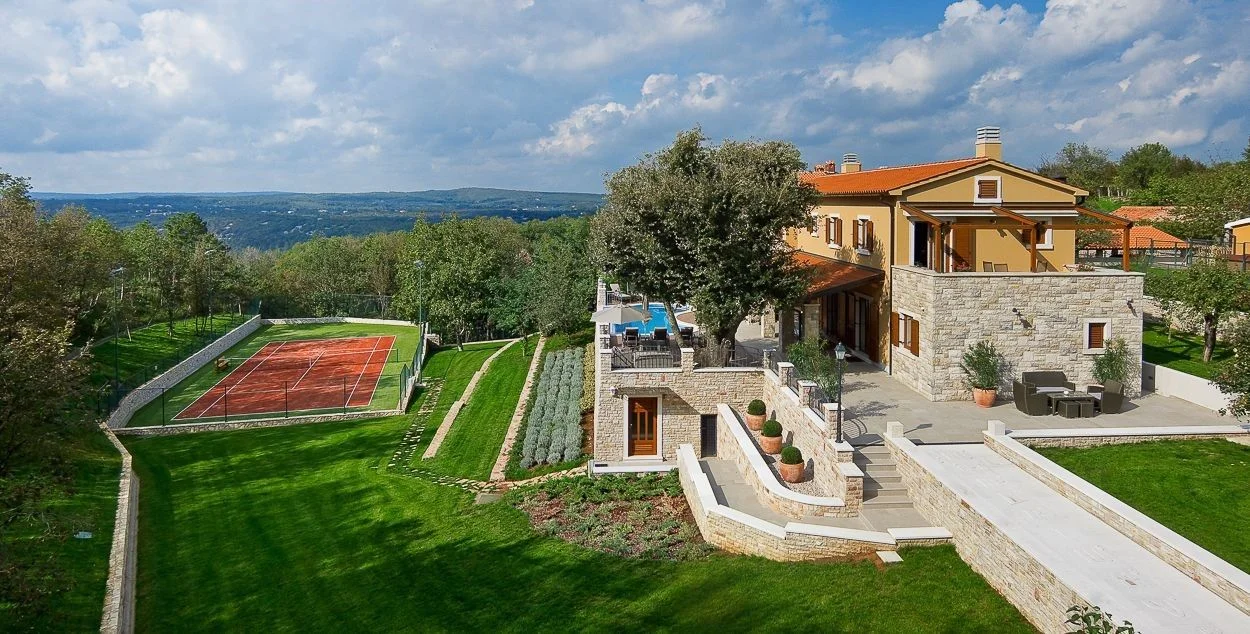 Luxury Orvas Villa 107 with golf and tennis court is ideal for luxury accommodation of 8 persons and has everything for a luxury vacation in Croatia.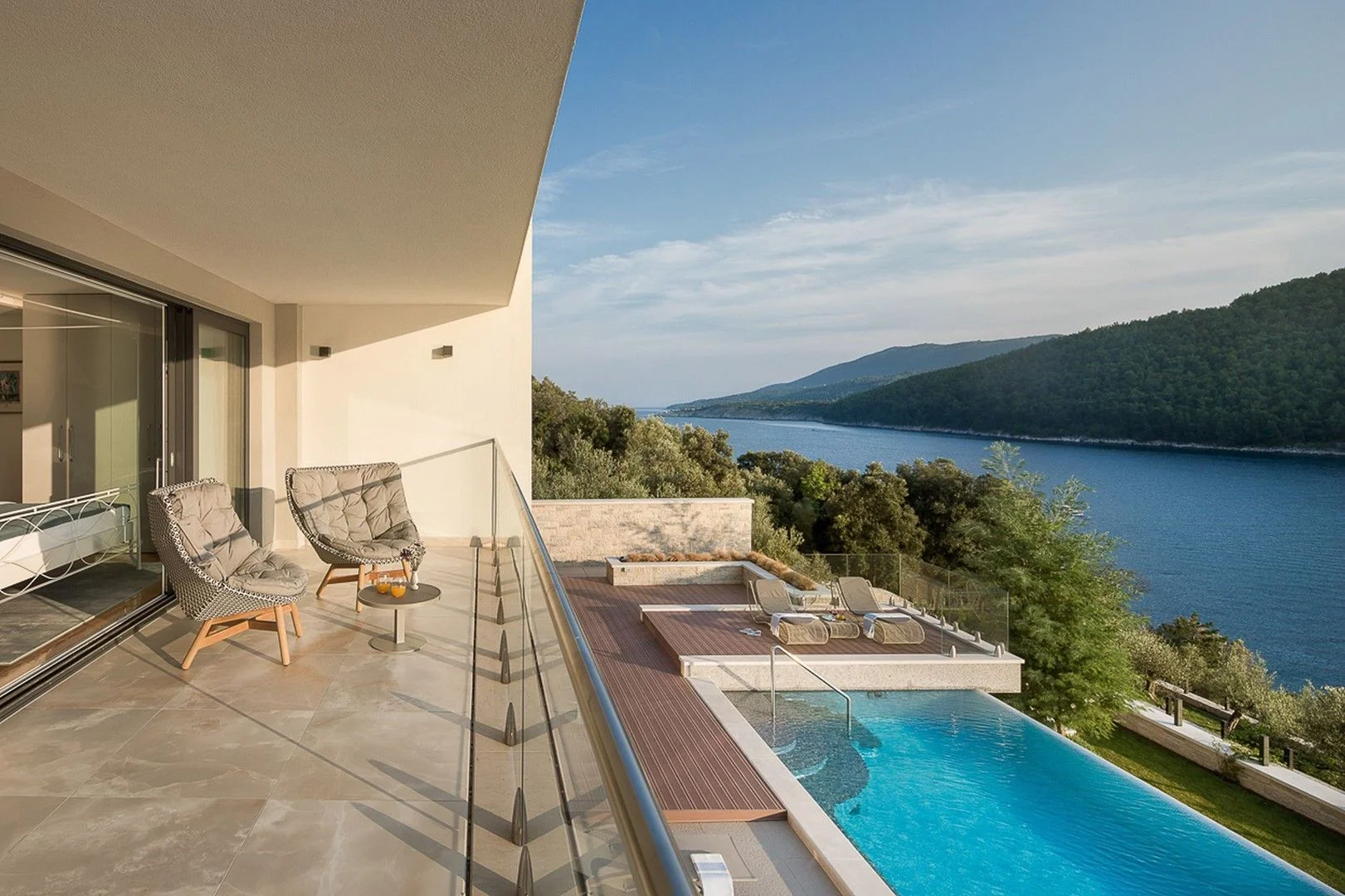 If you have any question about Istria or our luxury villas in Istria, let us know. Alternatively, if you are not sure that Istria is the best choice for you, check out other holiday destinations in Croatia. Anyhow, we will be happy to help you decide where to go and where to stay!