If you own a luxury villas for rent in Croatia and consider renting them out, unlocking its full rental potential is crucial. How your villa is decorated is one of the key factors in how to sell it to potential guests. Creating an inviting and aesthetically pleasing space can entice renters and ensure a memorable stay. This ultimate guide will explore tips, tricks, and ideas to help you decorate your luxury villas for rent in Croatia and maximize its rental potential.
Define Your Target Audience
Before diving into the decorating process, it's important to identify your target audience. Are you targeting families, couples, or groups of friends? Understanding your guests' preferences will help you tailor the decor to their needs. For example, families may require child-friendly spaces, while couples might appreciate romantic touches.
Certain needs and amenities can greatly enhance their experience if your primary guests are families. Here are some essential considerations:
Families require sufficient space to accommodate everyone comfortably. Ensure your villa has enough bedrooms and bathrooms to adjust a typical family size. Additionally, having spacious living areas, such as a living room and dining area, allows families to relax, dine together, and spend quality time.
Families often prefer the convenience of cooking their meals, especially during long holidays. A well-equipped kitchen with modern appliances, cookware, and utensils is essential. Ensure to provide necessities such as a stove, refrigerator, microwave, dishwasher, and sufficient storage space for groceries.
Child-Friendly Facilities
Families with children have specific needs that can greatly impact their holiday experience. Consider including high chairs, cribs or travel cots, baby gates, and childproofing measures. A safe and comfortable environment for children will help parents relax and enjoy their holiday.
Outdoor Space and Recreational Facilities
Families appreciate outdoor spaces where they can enjoy activities together. A well-maintained garden or backyard with outdoor seating, a barbecue area, and a playground or a swimming pool is a significant advantage for families. Consider providing outdoor games, sports equipment, or bicycles for added fun.
Keeping children entertained during the holiday is crucial. Consider providing entertainment options such as board games, puzzles, books, DVDs, or consoles. If your villas for rent in Croatia have a dedicated entertainment room, a home theatre, or a game room, it can be a huge hit with families.
Families prioritize the safety of their children. Ensure your villa has features like pool safety fences or alarms, stair gates, window locks, and smoke detectors. Clear communication about potential hazards or areas that require extra caution is important.
Nearby Attractions and Activities
Families often appreciate easy access to nearby attractions and activities for all ages. Highlight family-friendly attractions such as theme parks, beaches, hiking trails, or cultural sites in your promotional materials. Provide information on local amenities, such as supermarkets, restaurants, and healthcare facilities.
For more tips on how to help your guests have quality family time on their holiday, check out our blog post.
Connectivity and Entertainment
In today's digital age, having reliable Wi-Fi is crucial for families to stay connected, plan activities, and entertain themselves. Ensure that your villas for rent in Croatia has a strong and stable internet connection. Providing a TV with access to streaming services and gaming consoles can also enhance the entertainment options for families.
Laundry Facilities
Families, especially those with children, often require access to laundry facilities. Having a washer and dryer in the villa or providing laundry services can be highly convenient, allowing families to pack lighter and keep their clothes clean during their holiday.
By considering these important factors and providing family-friendly amenities and facilities, you can attract families and create a memorable holiday experience for them in your villa.
Focus on Curb Appeal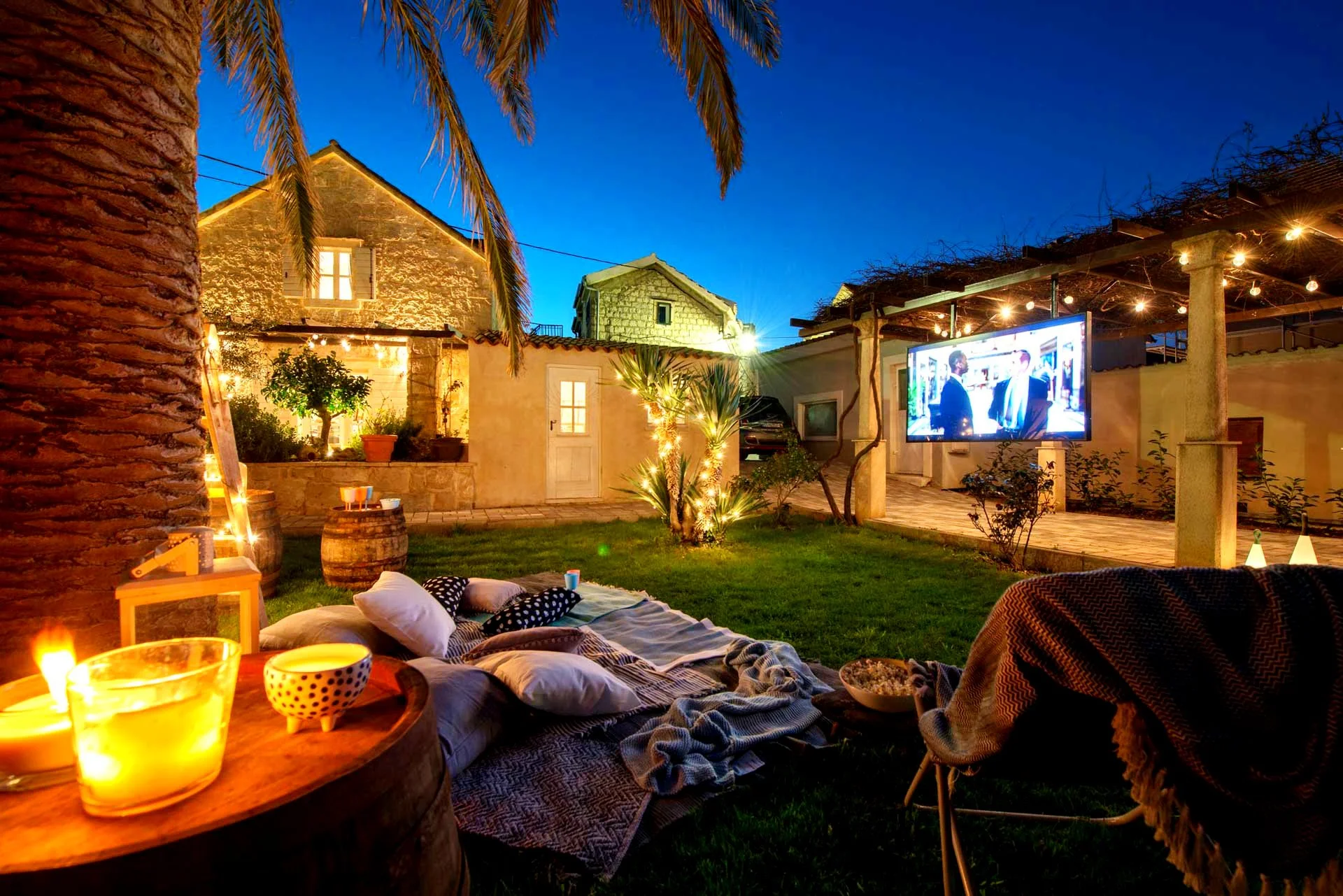 First impressions matter, and your villa's exterior sets the stage for what awaits inside. Enhance the curb appeal by keeping the exterior well-maintained, adding tasteful landscaping, and ensuring an inviting entrance. Consider fresh paint, attractive lighting, and a welcoming doorway to entice potential renters.
Create an Inviting Living Space
The living area is the heart of any villa, and it should exude comfort and style. Choose a neutral colour palette that appeals to many guests and complements the surrounding environment, and invest in quality in quality furniture. Accessorize with cosy throw pillows, rugs, and artwork to add warmth and character.
Design Welcoming Bedrooms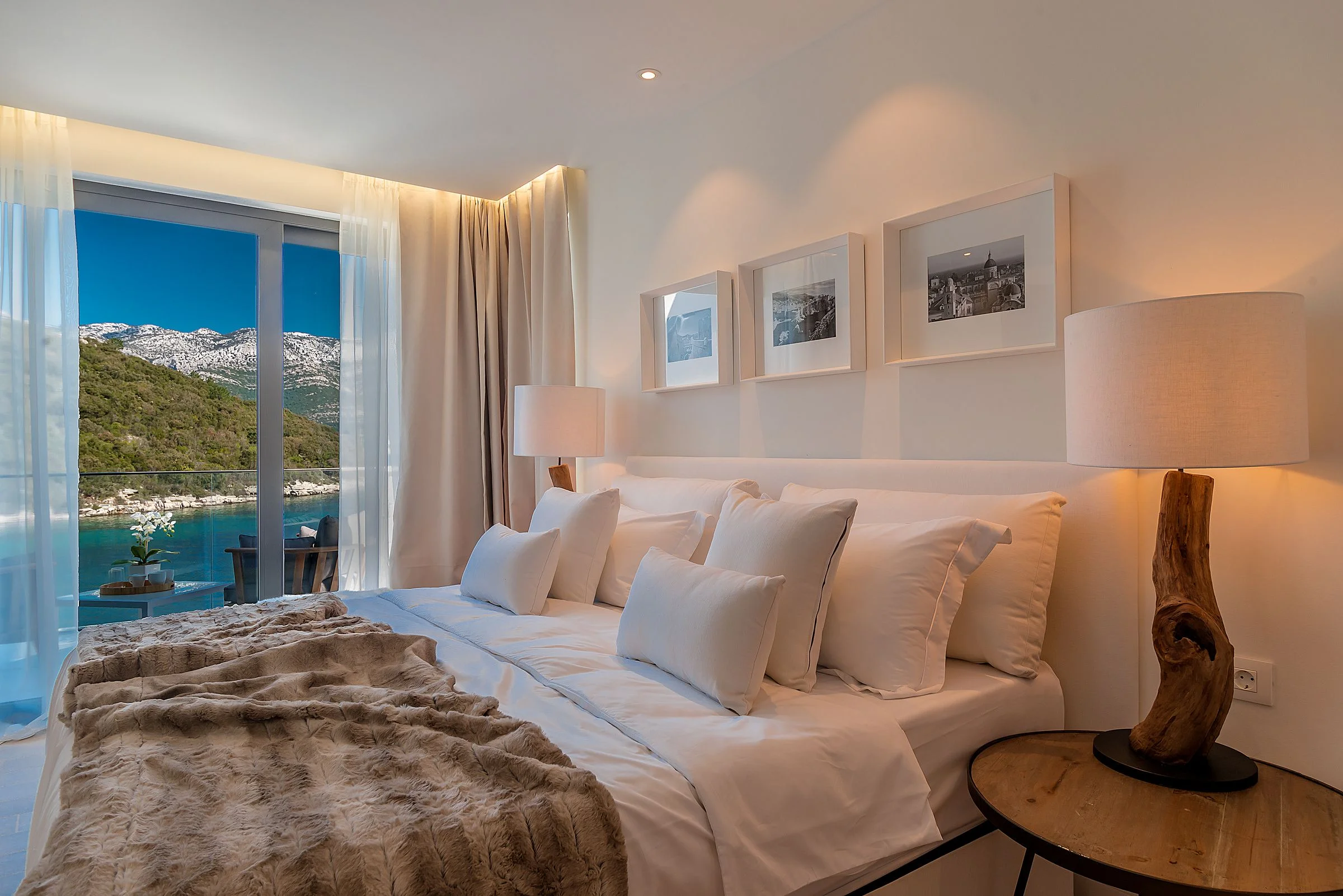 Bedrooms should provide a serene and restful environment. Opt for comfortable mattresses and high-quality bedding to ensure a good night's sleep. Use soft, neutral tones for the walls and incorporate pops of colour through accent pieces or artwork. Add blackout curtains, ample storage space, and thoughtful touches like bedside lamps and extra blankets.
Embrace Local Flair
Highlight the unique aspects of your villa's location by incorporating local elements into the decor. Whether it's artwork, textiles, or decorative pieces, infusing the local culture and style adds authenticity and creates a memorable experience for guests. This could include regional painting, traditional crafts, or local plants and flowers.
Pay Attention to Functional Spaces
Ensure functional spaces like the kitchen and bathrooms are well-equipped and visually appealing. Modern appliances, ample storage, and clean, available designs are essential. Consider small details like fresh flowers, scented candles, or stylish kitchen utensils to enhance the overall aesthetic.
Outdoor Oasis
Remember the outdoor spaces! Create an outdoor oasis that complements the interior decor. Provide comfortable seating areas, dining spaces, and cosy nooks for relaxation. Incorporate greenery, such as potted plants or a well-maintained garden, to enhance the natural beauty of the surroundings.
Maintain a High Standard of Cleanliness
Cleanliness is vital in any rental property. Ensure that your villa is spotless before each guest's arrival. Regularly inspect and clean all areas, including hidden nooks and crannies. Fresh linens, towels, and a well-stocked cleaning supply closet will leave a lasting impression on your guests.
Capture Stunning Photographs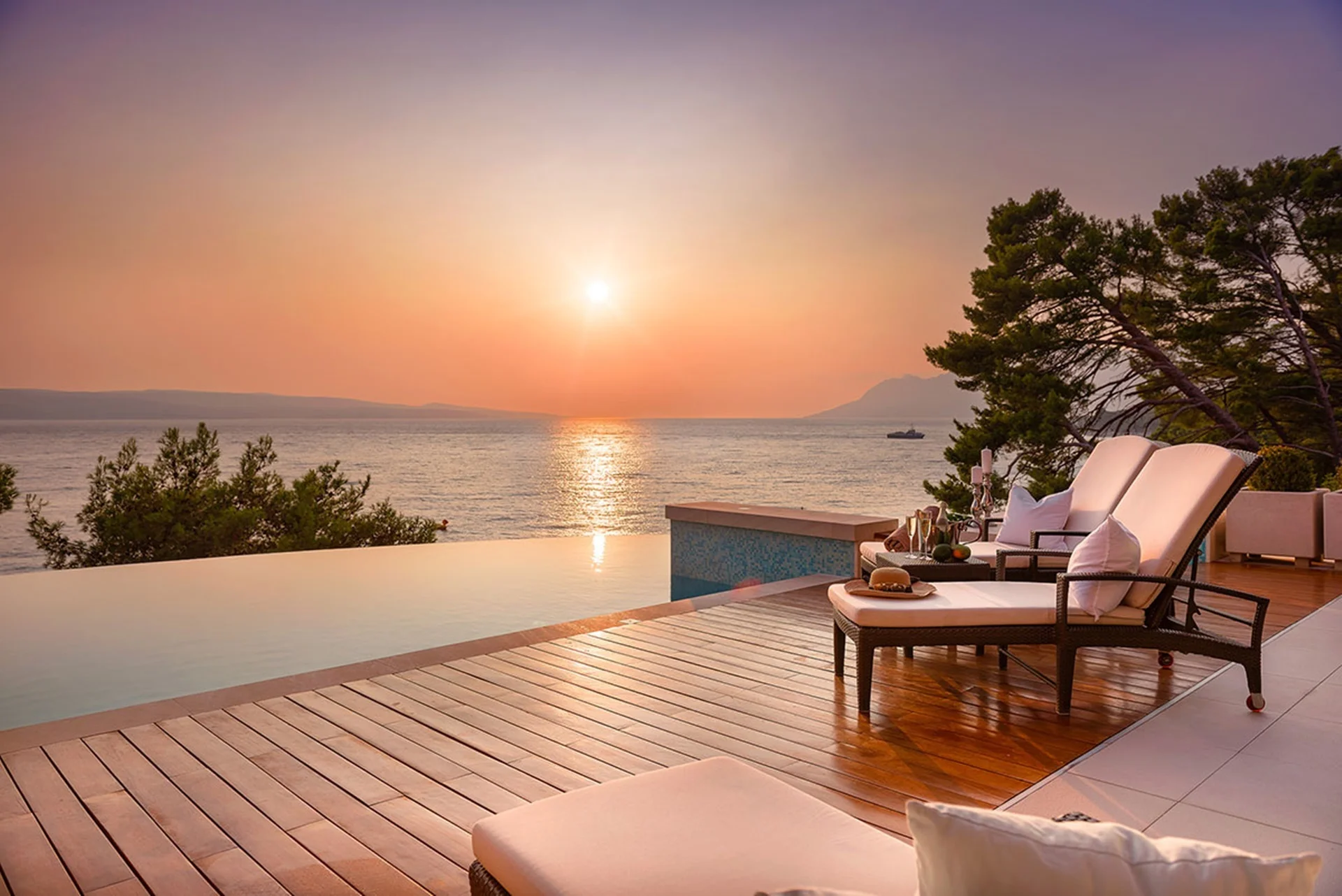 Orvas Villa 7
When marketing your villas for rent in Croatia, visually appealing photographs are crucial. Hire a professional photographer or learn basic techniques to showcase your villa's best features. Highlight the unique decor, spacious rooms, and inviting ambience through well-composed shots.
Following this ultimate guide to decorating your luxury villa for rent in Croatia, you can unlock its rental potential and attract discerning guests. Remember to cater to your target audience, create inviting living spaces, and infuse local flair.
If you want inspiration, check out our webpage and explore private pool villas in Croatia!